Welcome to the WRA

BUSINESS RESOURCE CENTER
BUSINESS APPS AND SOFTWARE
Between handling customer complaints, keeping track of employee work schedules and monitoring expenses, running a small business is hard work. If you're looking to increase productivity and organization — or just make your life as an entrepreneur a little easier — a good app might be just what you need.
To help you navigate the seemingly endless sea of apps out there, we've compiled a list of our favorites. These 20 apps can help you stay organized and on top of your small-business to-do list.
Finance and accounting
Gusto. This app, formerly known as ZenPayroll, streamlines your company's entire payroll, tax and benefits process. Besides online employee onboarding, Gusto automatically reports new hires to the government; handles all local, state and federal tax filings; automates deductions for benefits and workers' comp payments; and emails digital pay stubs to employees. It charges a base price of $39 per month and $6 per month, per employee, so a business with 10 employees would pay $99 per month. It currently serves more than 25,000 clients.
QuickBooks. QuickBooks's accounting software helps you run your business and provides a full sense of your company's financial health. You can use it to track your business's sales and expenses; view financial statements, such as profit-and-loss reports; pay your employees and vendors; track unpaid invoices; and much more. It connects to thousands of accounts — including your business bank account, credit cards, PayPal and Square — and uploads data from these sources seamlessly. It also makes doing your business taxes much easier, as it tracks your expenses and lets you upload photos of receipts with your phone.
With QuickBooks Online, you can access QuickBooks on your iPhone, iPad, Android phone or Android tablet. Plans range in cost from $10 to $24 for the first six months and $13 to $40 per month thereafter, plus a 30-day free trial. It's free to download with your QuickBooks Online subscription.
Join NerdWallet today for resources to grow your business. Get our guide to starting a business.
FreshBooks: This app gives small-business owners and freelance workers a simple way to manage and track invoices. It allows you to you create a personalized, professional-looking invoice; automatically bill your clients for recurring invoices; and accept credit cards on your mobile device. Other useful features include the ability to track and organize expenses from anywhere and create customizable business reports, such as profit-and-loss statements.
FreshBooks costs $12.95 per month for businesses with up to five clients, $24.95 per month for businesses with six to 50 clients, and $39.95 per month for businesses with more than 50 clients, with a free 30-day trial. The mobile app is available for free on both iOS and Android devices.
Wave. Wave is a free, easy-to-use accounting software platform made specifically for small businesses, independent contractors and sole proprietors with nine or fewer employees. It lets businesses track sales and expenses, manage invoices and customer payments, pay employees, scan receipts and generate accounting reports. And the company recently added free personal finance software to help small-business owners manage their finances in one place.
Wave's software is available for download on the website, while its invoicing and receipt-tracking mobile apps are available for download in the Apple store.

[back to the top]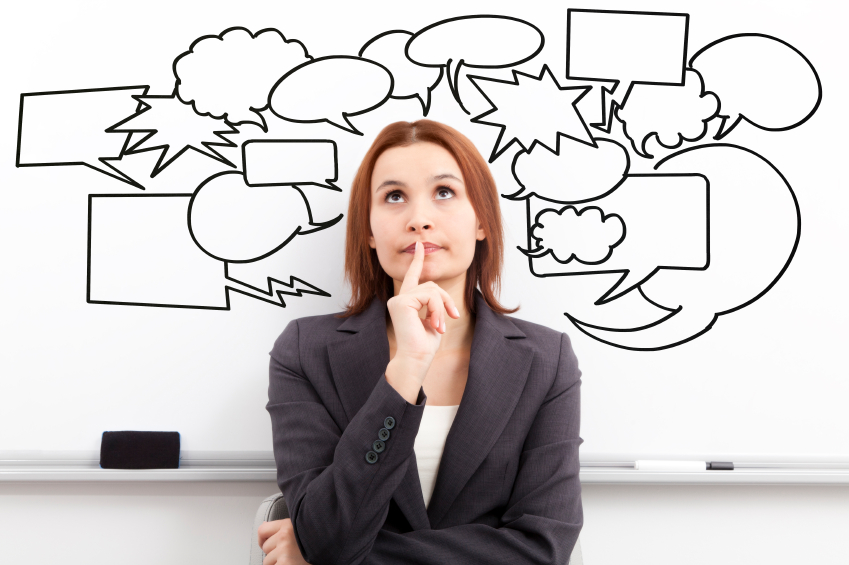 Communication
Addappt. This app gives your business associates — and friends and family, of course — the ability to update their contact information in your address book, provided they also use Addappt. You can also organize contacts into groups and send messages via the app, which is free for both iOS and Android users.
Fuze. Fuze is a videoconferencing app that hosts online meetings for all devices and operating systems, including new versions for iPads and tablets, such as the Samsung Galaxy. It offers high-definition video and crisp audio, and it's easy to set up and free to download. Small-business owners can contact the company for custom pricing.
Pushover. This app is a game-changer for well-connected small-business owners with more than one phone or device. It sends push messages to any smartphone and organizes messages and notifications from your devices in one common space. You can send 7,500 messages each month and receive an unlimited amount of notifications on Androids, iPhones, iPads, Apple Watches and all desktops. It comes with a free seven-day trial, then requires a one-time $4.99 purchase.
Slack. With Slack's instant messaging platform, you can organize your team's conversations into separate private or public channels or send a direct message. The app also makes it easy to drag, drop and share images, PDFs and other files. It also automatically indexes and archives any message, notification or file. There's no limit to how many users your business can add.
Slack users saw 48.6% fewer internal emails and held 25.1% fewer meetings after installing and using the app, leading to a 32% overall increase in productivity, according to a company survey.
You can try Slack for free, but upgrading to a paid plan gives you more features and controls. The standard plan costs $8 per month for each user and comes with a full archive of your team's message history, unlimited app integration, guest access and group calls.
Skype. Competitors have tried to knock Skype off its videoconferencing throne, but the app remains effective and popular, with more than 8 million reviews on Google Play. You can use it to transmit photos and files of any size, share your computer screen, call a group of up to 25 people and send text messages.
The basic version of Skype is free. If you want to upgrade, Skype for Business starts at $5 per user per month. It integrates with Microsoft Office and allows you to hold online video meetings and calls with up to 250 people. This app is free to download and works on all devices and operating systems.

[back to the top]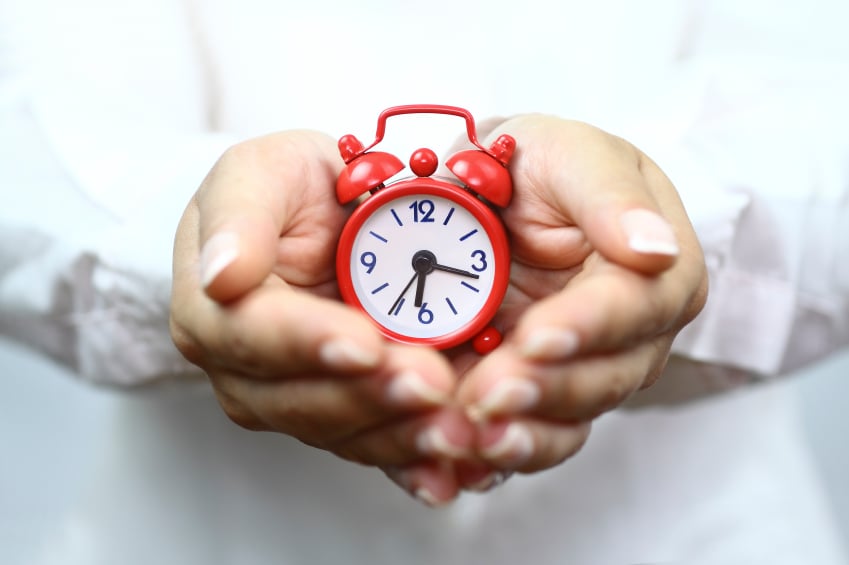 Time management
Clear. Clear is a gesture-based task-management app that prides itself on ease of use, and justifiably so: You can easily adjust items by pulling them down the screen, pinching them, and finally swiping them off the screen once they're completed. Not only can you create and manage separate lists, schedules and reminders to organize daily tasks, but you also can sync them among your Mac desktop, iPhone, iPad, Apple Watch and iPod Touch. It costs $4.99 for iOS devices and $9.99 for desktops.
RescueTime. This app automatically tracks time you've spent on applications and websites and sends you detailed reports based on your activity, giving you an accurate picture of how you spent your day. It works for Mac, PC, Android and Linux. RescueTime Lite is free; the premium version comes with added features — including alerts, the ability to block distracting websites, more detailed reports and filters — and costs $72 per year, with the first four months free.
My Minutes. If you find you can't stay focused on your most important tasks — or you're wasting too much time on Facebook — My Minutes can help you stay grounded by setting goals, such as "Spend only one hour checking email" or "Work out for 30 minutes." It costs $2.99 for iPhone, iPad and iPod Touch.
OmniFocus. OmniFocus shows users what's due and when, reviews completed tasks and syncs between your phone and desktop. It's on the pricey side, though, so test it out before purchasing. The standard iOS version costs $39.99 and $59.98 for Pro, while the Mac desktop application costs $39.99 for standard and $79.99 for Pro. It works with iPhones, iPads, Macs and Apple Watch.
TripIt. TripIt consolidates your travel plans into a single, master itinerary that you can access at any time and on any device, regardless of the website you used to purchase your ticket. Just forward all your travel emails to TripIt, and it does the rest. You can also check departure times and delays, find directions to the airport and even view weather reports.
TripIt's most basic app is free, but TripIt Pro costs $49 per year and TripIt for Teams costs $29 per month for up to 10 users. Both plans come with a 30-day free trial. The app works on iPhones, iPads, Android, Blackberry and Windows Phone 7, as well as Macs and PCs.

[back to the top]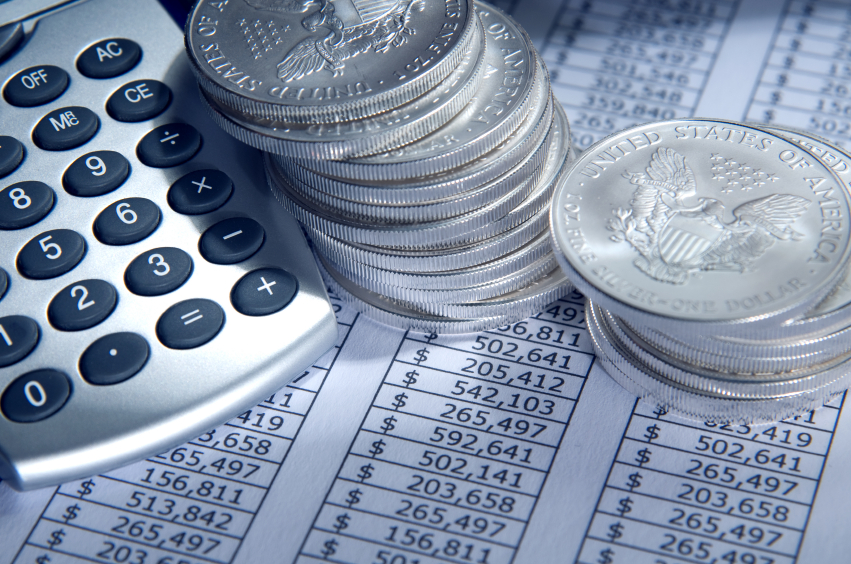 Payment
Expensify. Expensify makes keeping track of your expenses while on a business trip a lot less painful. You can link your credit or debit card to your Expensify account so that the app will place charges directly on an expense report. If you'd rather not do this, you can take pictures of your receipts with your phone, and Expensify will automatically extract the relevant information. You can then make an expense report yourself, which only takes a few minutes.
Expensify costs $5 per month per active account for team users and $9 per month per active active for corporate users. Companies with more than 1,000 employees can get custom pricing. The app works on all phones, including iPhone, Android, Blackberry and Windows Phone and on all desktops.
PayPal. This convenient platform lets you link your credit, debit and other bank accounts to your PayPal account, making paying people and getting paid quick and painless. The company reacted to the emergence of Square — more on that app below — by creating an app that lets businesses attach PayPal's card reader to a tablet or other device and use it as a portable register.
PayPal's standard merchant service plan is free and allows you to accept credit cards and PayPal on your site and in store. The Pro plan costs $30 per month and comes with added features, including the ability to host and customize online checkout. Both options charge 2.7% per swipe for mobile and in-store payments, 3.5% plus 15 cents for manually entered sales, and 2.9% plus 30 cents for online payments and invoicing.
Square. This payment app is great for businesses such as food trucks, beauty salons and retail shops. Its users receive a small, portable card reader that they can attach to a phone or another mobile device to take fast, convenient payments.
It deducts 2.75% of every swipe automatically — so if you sell a burrito for $10, you'll see a net gain of $9.725 in your bank account the next day. Manually entered transactions cost 3.5% plus 15 cents per transaction, so the same burrito sale would net you $9.50. Square also offers a combination chip card/contactless reader that accepts mobile payments, such as Apple Pay, and EMV chip cards. It costs $49 upfront and 2.75% per transaction. Larger businesses with annual revenue over $250,000  can contact Square for custom pricing.
Square is free to download and works on all devices and operating systems.

[back to the top]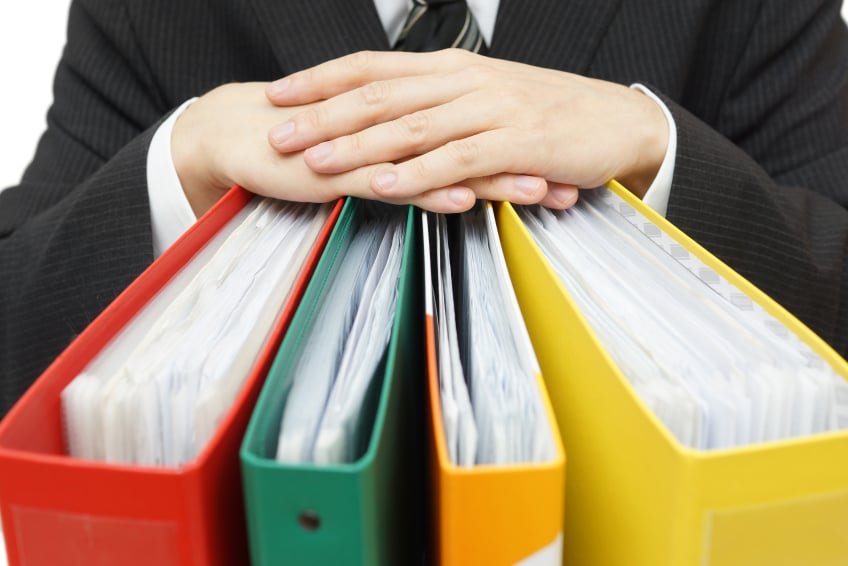 Organization
Proven. Proven helps you organize your hiring, allowing you to post all your job listings to multiple job boards with one click on your smartphone. You can also sort through dozens of application responses in just minutes; categorize applicants into yes, no and maybe buckets; and note when you follow up with a candidate.
More than 1,000 businesses currently use the platform. It's an especially good fit for companies that have sporadic hiring needs, such as restaurants and retail, or any entrepreneur who juggles multiple business tasks and needs to save time on hiring.
Proven is free to download on iOS and Android. The cost to use the platform depends on the number of jobs you need to post and boards to which you need to post them, as well as whether you opt for premium job boards. Pricing starts at $40 to $60 per job listing, and the more jobs you post, the lower your cost per listing.
Boxmeup. A free Android app, Boxmeup organizes and tracks your packages and/or containers. It allows you to print the proper QR labels, which you can scan with your phone to access a list of items in each container at any time. There's no iPhone app, but you can access Boxmeup's mobile website using an iPhone.
Evernote. This is the app for syncing notes across mobile and desktop devices. Evernote's free version lets users upload up to 60 megabytes of data per month. The Plus version costs $34.99 per year but features monthly uploads of 1 gigabyte and allows you to access notes when you're offline and save emails to the app. The Premium version costs $69.99 per year and offers 10 GB of data per month and many other features. Evernote for business costs $12 per user per month and comes with added team and administrative features.
Trello. Trello is an easy-to-use project management app that tracks your team's workflow. Each card you create on a Trello board represents an assignment or task. You can add members, comments, attachments — from Google Drive, Dropbox or your computer — checklists, due dates and labels and stickers to make the cards as descriptive as possible. And whenever you change a card, Trello notifies each member via email and on mobile devices.
The app is free to use for iOS and Android devices. The business version costs $9.99 per user per month, and comes with extra features, including integration with apps such as Slack and Evernote. These features let you send Trello cards directly to a Slack channel and associate a Slack channel with a Trello board or attach notes to your Trello cards automatically. The enterprise version costs $20.83 per month when billed annually and is for large companies managing multiple teams in Trello. It offers dedicated account managers and added security features.
KanbanFlow. Managers can use KanbanFlow, a web-based app, to assign tasks, upload documents, schedule due dates and visualize their entire workflow. What's more, KanbanFlow's basic version is free and works on most smartphones and PCs and Macs. The premium version costs $5 per user per month and comes with features such as file attachments, revision history and a flow diagram that lets you analyze your work history.

[back to the top]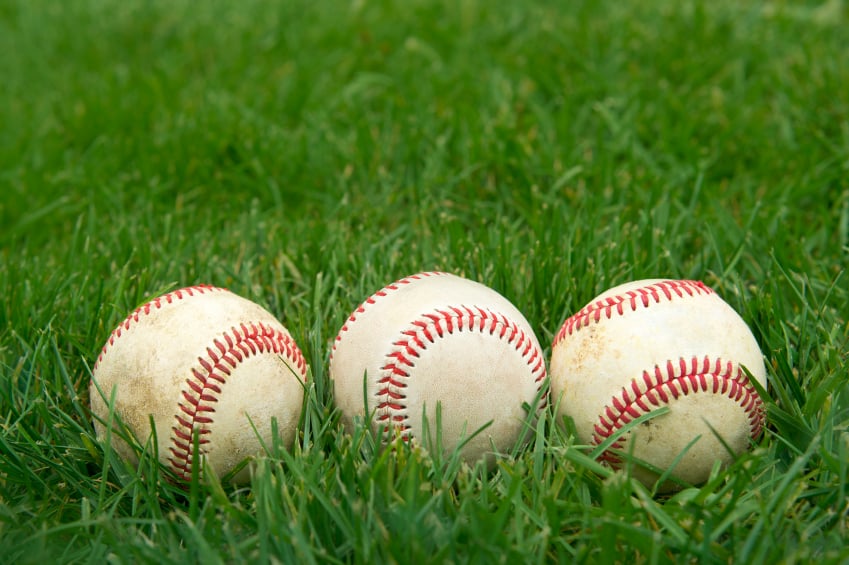 In a league of their own
Dropbox. Boasting 500 million users, Dropbox is the most popular platform on which to store and share files on the cloud. It's especially useful for companies that need a reliable way to share information with telecommuters.
Dropbox offers a free, basic plan for individuals and a pro plan for $8.25 per user per month. Teams with more than five employees can buy the business plan for $12.50 per user per month. It also offers free trials and works on all devices and operating systems.
MailChimp. This email marketing tool helps you build and manage your mailing lists, and easily create and send newsletters. You can also build and customize email templates and view performance reports about your emails. This information can help you send your customers more relevant emails.
MailChimp's pricing depends on the number of subscribers you have. It's free to send up to 12,000 emails per month if you have up to 2,000 subscribers.
Polaris Office. Polaris Office is a reliable alternative to Apple's iWork that lets you edit, create and sync Microsoft Office files from anywhere on your phone or device. The basic version is free, while the smart version costs $3.99 per month and the pro version costs $5.99 per month. The latest version of the app received a rating of four out of five stars on Google Play and was named 2015's best app by the site.
With all of the contacts small business owners have, it can be difficult for you to keep address books up to date. Addappt is the mobile app that can help, because it allows your contacts to update their information so you don't have to do it. Recognized by The  Wall Street Journal, The New York Times, ABC, and other top media organizations as a top business app, best productivity app, and best iOS app, Addappt is one of the first apps a small business owner should download.
Key Features:
Friends and contacts update their information in your address book privately
Tapp – send notifications with one tap
Privately send quick group announcements, reminders, requests, updates, and alert notifications
Create, edit, and delete groups and group messaging
Easily great groups by job title, company name, or city
Open the app and shake the phone to call the number you select
Cost: FREE
Download:
Mailbox is now available for iPhone and iPad, Android, Gmail, and iCloud, with other email platforms soon to be included. Small business owners and their employees wonder how they ever lived without Mailbox, as soon as they begin using it. Stop losing precious hours wading through an unorganized inbox with Mailbox.
Key Features:
Makes email light, fast, and friendly for mobile users
Quickly ship messages to an archive or trash
Scan conversations like chats
Snooze emails for a better time with a single tap
Cost: FREE
Download:
Sometimes, one of the hardest parts of being a small business owner is all of the time spent on business and not on relationships. Couple is an app highly recommended by busy owners who want to stay connected with their significant others. Winner of an Apple Editors Choice Award.
Key Features:
Private timeline for a shared history
Real-time messaging
Make phone calls or FaceTime from inside the app
Share to-do lists with real-time syncing
Cost: FREE
Download:
Evernote Business
@evernote
One of the top productivity apps, Evernote is an extremely popular mobile app for small business owners who have several projects going at once. Evernote also makes collaboration seamless and manageable for small business teams.
Key Features:
Take notes in a clean, distraction-free workspace
Create notebooks and add tags to get organized
Sync across devices and access from anywhere
Make to-do lists and check off items as you go
Share ideas and resources in a collaborative workspace with shared notebooks
Cost: FREE, with premium option available
Download:
Square Register, a free mobile point of sale app, is perfect for small businesses. Save time by tracking sales and inventory, managing teams, and viewing business analytics all from your point of sale.
Key Features:
Swipe or key in all major credit cards
Customers sign right on your device
Record cash, gift cards, and other payment types
Send receipts via email or text message
Track inventory in real time
Connects to receipt printer, kitchen ticket printer, bar code scanner, and cash drawer
Cost: FREE
Download:
At this point, Asana is nearly synonymous with productivity and efficiency. Small business owners and their teams connect without email while viewing all tasks and conversations in one place, with Asana.
Key Features:
Add tasks quickly from anywhere within Asana, or add links, files, and images directly to Asana while using other apps
Comment directly on tasks and eliminate team emails
Add due dates, assignees, followers, details, and files to tasks
Free, unlimited usage for teams up to 15 people
Cost: FREE, for teams up to 15 people
Download:
Formerly FuzeBox, the new Fuze mobile app connects small business teams with its visual communications solution. Fuze's flexible video conferencing and online meetings make it possible for small business owners to save time (and money) while still allowing them to communicate with the people who matter most to their success.
Key Features:
All new design and user experience with powerful vide, audio, and content sharing
Multi-party HD video conferencing with up to 12 video feeds
Content sharing with support for PowerPoint animations, Word documents, PDFs, movies, and high-resolution images
Start a meeting from your calendar with one click
Record and store meeting in your Fuze storage locker for sharing later
Cost: FREE – includes 3 participants, 3 HD video stream capabilities, cloud content, screen sharing, and unlimited VoIP internet calling. And, upon signing up for Fuze Free, you will receive a 30-day free trial of Fuze Pro (which includes 25 attendees, 12 video streams, and unlimited US Toll audio!)
Download:
inDinero makes it far easier for small businesses to manage their finances. Get instant visibility into your business with inDinero's real-time finance dashboard that connects to your bank and credit card accounts.
Key Features:
Track all business bank and credit accounts in a single place
Photograph and record business receipts
Real-time alerts for business accounts
Categorize transactions for better reporting
Cost:b FREE
Download: iTunes
If you are a small business owner, then you know the pain of trying to organize all of your paperwork. Scan Pages is the mobile app that provides the solution by converting your iPhone into a mobile scanner. With Scan Pages, small business owners scan documents, forms, etc. and then allow the app to organize and clean mobile images and combine them in a PDF to store or email.
Key Features:
Annotate and organize mobile images
Make PDFs from multiple images
Clean and rectify mobile images for easier reading and printing
Combing multiple images and share via email or send to Google Docs, Evernote, or Dropbox
Cost: FREE
Download: iTunes
Small business owners always have something to do, and Wunderlist makes it easier to organize all of that "stuff." Get organized, shard ideas, and collaborate with Wunderlist and then celebrate your newly-found productivity. Oh, and rest assured that you've chosen a great mobile app for your to-do list and tasks because Wunderlist was Mac App of the Year for 2013 and has been featured in The New York Times, The Verge, TechCrunch, and a host of other publications.
Key Features:
Create lists and access them from your phone, tablet, and computer
Share lists and collaborate easily
Start conversations about your to-dos
Share the work and delegate tasks
Set reminders about deadlines, birthdays, meetings, etc.
Cost: FREE, with pro options available
Download:
Inventory can be a true challenge for small business owners, but with the Boxmeup app, it is simple to track your containers and find items in them. Plus, Boxmeup turns your smartphone into a label scanner to check your inventory any time, anywhere.
Key Features:
Print QR code labels to put onto your containers
Scan your labels and pull up a list of items in the container
Search containers for specific items and see where it is
Cost: FREE
Download: Google Play
Small business owners don't have time to waste with various programs and software while they are running their business. Streak is the mobile app that is a dream come true for small business owners who need a simple CRM solution that also can be used for sales, email support, hiring, product management, and more.
Key Features:
Use Gmail from within the app to check mail, send email, etc.
Group emails by customer or deal
Track status, notes, and details for each customer
Share information with your employees
See every email between a customer and your team
Cost: FREE
Download: iTunes
Have a file that you need to share, but you don't have your laptop with you? Small business owners don't have to worry about that problem anymore with Box. View, edit, and share files securely in the cloud with the mobile app that was featured by Apple in Best New Apps and Best New Business Apps.
Key Features:
Have all files at your fingertips
Access files online, from your desktop, and your smart phone or tablet
Share photos, videos, notes, and other documents
Securely store all of your files with 10GB free cloud storage from Box
Cost: FREE, with pro options available
Download:
OmniFocus is a task management platform for Mac, iPad, and iPhone, while Quantus Tasks is the OmniFocus client for Android. Now, no matter your platform, small business owners can get things done with OmniFocus.
Key Features:
Task management at your fingertips
Track tasks by project, place, person, or date
Quickly create new tasks anywhere in the app or send tasks from other apps
Receive notifications about due dates or when you are near a context with available tasks
Cost: OmniFocus: $19.99/Quantus Tasks: $12.99
Download:
A free office application suite optimized for smartphones and tablets, Polaris Office allows for document creation, editing, and saving with or without an internet connection. Now with 2GB of free cloud storage, Polaris Office helps small business owners create, edit, and read Microsoft Word, Excel, and PowerPoint documents and view PDFs on their mobile devices.
Key Features:
Attach documents, spreadsheets, and PowerPoints to emails
Share documents, spreadsheets, and PowerPoints over social media
Files automatically save to the device in use
2GB free cloud storage
Cost: FREE, with premium options available
Download:
Basecamp is perfect for small business owners who want to control some of the chaos. The mobile app is designed to help teams finish projects together while allowing for different roles, responsibilities, and objectives.
Key Features:
Monitor projects from anywhere
Jump in on discussions and post your thoughts
View progress as team members  complete to-do lists and upload files
Access everything from your projects
Cost: FREE for Basecamp customers
Download:
Small business owners don't always have time to read and view everything they find online at the time that they find it. Pocket is the mobile app that allows users to find something online, put it in Pocket, and then view it later.
Key Features:
Save directly from your browser or from apps such as Twitter, Pulse, Zite, and more
Once it's in Pocket, you don't need an internet connection to view it
Save articles, videos, and more content in one place and view it any time, on any device
Simple, easy-to-view layout
Cost: FREE, with premium options available
Download:
Dropbox for Business is a solution for secure file sharing and storage that scales to your business, no matter the size. Small business owners and their employees can securely share, sync, and collaborate with Dropbox for Business.
Key Features:
Works with all of the apps you already use, including Word, Excel, Photoshop, and Acrobat
Support for Windows, Android, iOS, Mac, and Linux users
Create a folder, share it, and start collaborating instantly
Cost: FREE, with in-app purchase options
Download:
A document scanner app available in iOS and Android, TurboScan is a handy mobile app for small business owners. Turn any smartphone into a multipage scanner for documents, receipts, notes, and other text with TurboScan.
Key Features:
Automatic document edge detection and perspective correction
Ultra-fast processing at under 4 seconds per page
SureScan mode for very sharp scans
Document naming and storage inside the app
Printing via AirPrint
Cost: $2.99
Download:
QuickBooks, the #1 accounting solution for small business, is a smart alternative to spreadsheets. QuickBooks Online simplifies the process even further for small business owners by giving them the freedom to work anywhere from a smartphone or computer with the QuickBooks apps.
Key Features:
Invoice clients and get paid from anywhere
Manage expenses, sales, and customers anywhere, any time
Create custom invoices with your logo and custom fields and more
Give your accountant access and collaborate during tax time
Cost: FREE for 30 days – monthly auto-renewing subscription: $9.99 or annual auto-renewing subscription $99.99
Download:
Waze
@waze
Get more out of your daily commute with Waze, a free social traffic, navigation, and gas app that uses real-time road reports from nearby drivers. Get road alerts from your route and locate the cheapest gas prices around you, as shared by the community.
Key Features:
Live routing based on community-driven, real-time traffic, and road information
Turn-by-turn voice navigation
Automatic rerouting as road conditions change
See others' ETA when driving to the same destination
Cost: FREE
Download:
Make transacting business from anywhere, any time simpler by going digital on any device with DocuSign. Simple and secure, DocuSign provides a way to electronically sign documents and collect signatures from others. Small business owners can reduce costs and security issues by eliminating printing, faxing, and scanning overnight documents for signature.
Key Features:
Sign any document for free
Create your signature and initials using your finger or a stylus, uploading a picture of your signature, or selecting one of the preformatted styles
Add text to documents, such as name, company, address, date, and ore
Receive real-time notifications when a document is awaiting a signature
Cost: FREE
Download:
PayPal is the mobile app that helps small businesses send and receive money. Now accepted in stores, PayPal makes it even easier for small business owners to conduct business.
Key Features:
Use the app to pay with your phone
Transfer money instantly
Check your balance, see transactions, or add and withdraw funds anywhere, any time
Cost: FREE buying; selling transactions are generally 2.9% and lower
Download:
A task manager for every situation, Producteev is a mobile app especially helpful for small business owners who want to create to-do lists, assign tasks, and collaborate on projects. Seamlessly connect across all mobile devices that have a network connection, using Productive.
Key Features:
Intuitive, elegant interface
Manage projects, tasks, and email across your organization
Create to-do lists, assign tasks, set due dates and reminders, and get real-time updates
Unlimited users, projects, and tasks
Shortcuts for quickly creating, scheduling, and assigning tasks
Cost: FREE
Download:
Tackle expense reports, invoices, and business expenses with Abukai. The mobile app makes it simple for small business owners to take a picture of each receipt and process an expense report whenever you are ready. Abuja was named one of the top 20 cloud services for small businesses by PC Magazine.
Key Features:
Includes 12 expense reports/year, counted as sets of 10 receipts
Get additional expense report submissions and customization with a subscription to an Abukai Expenses account plan
Receive expense reports via email in Excel or PDF
Cost: FREE, with upgrades available
Download:
Don't miss an alert with Pushover, a notification app that integrates with several web apps and anything else that needs to send alerts to your smartphone, desktop, or other devices. Small business owners don't have to worry about being out of the loop, with Pushover.
Key Features:
Real-time notifications on your Android, iPhone, iPad, and desktop
Use your Pushover user key and get push notifications in an instant
Subscribe to receive broadcast notifications from participating websites and organizations, such as blogs and news sites
Cost: FREE trial for five days; one-time in-app purchase beyond the trial period
Download:
Small business owners can manage finances, budgets, and bill pay with Mint. Save time and money with Mint.
Key Features:
Pulls in all finance accounts and investments in one place
Track spending, create a budget, receive bill reminders, and save more money
Automatically categorize banking and credit card transactions
Track credit cards, spending, income, and net worth over time
Cost: FREE
Download:
Small business owners can access all of their files from any smartphone, tablet, or computer with Google Drive. With the Google Drive mobile app, you can back up all of your files, including videos, photos, and documents and invite others to view, edit, or leave comments on them.
Key Features:
View documents, PDFs, photos, videos, and more
Search for files by name and content
Easily share files and folders with others
Set sharing permissions to view, comment, or edit
Enable file viewing offline
Cost: FREE
Download:
Small business owners choose Expensify for expense reporting on their smartphones and on the web. Capture receipts, track time or mileage or business travel, and create expense reports quickly and easily with Expensify.
Key Features:
Take a picture of your receipts and then throw them away
SmartScan Technology reads your receipt and creates an expense
Create and edit expenses on the go
Enter your hourly rate and the length of time worked
Import/export with Excel, Evernote, Dropbox, Oracle, and lots of others
Cost: FREE
Make time tracking and expense keeping quick and easy with OfficeTime. Track exactly what you and your employees do each day, from hours and expenses, to projects and life.
Key Features:
Designed for small teams and freelancers
Multiple hourly rates and multiple timers
Rapidly switch tasks
Time in the background
Cost: FREE, with upgrade options available
Download: iTunes
Search, manage, share, and back up all of your online content in one place and on any device with Primadesk. Small business owners can edit documents regardless of where they are located with this mobile app.
Key Features:
Copy, delete, and organize photos and documents from one location
Upload to online account or download to your device
Easily search and find your file without logging in and out of different services
Cost: FREE, with pro options available
Download:
Small business owners love Sage One, a simple accounting app to send professional invoices and track expenses. And, with the Sage One mobile app, it's possible to manage your business finances any time, anywhere.
Key Features:
Create and send professional branded invoices
Manage and categorize expenses and be prepared for tax time
Data is secure and available in the cloud
Cost: FREE for Sage One customers
Download:
The mobile app for making collaboration easy and meetings better for all, Join.me is perfect for small business owners. Get instant screen sharing and powerful meeting tools with unlimited audio from Join.me.
Key Features:
Join an online meeting from anywhere
View someone else's screen from your phone or tablet
Talk to attendees using VoIP
Chat with participants all at once or individually
Cost: FREE, with pro options available
Download:
Get award-winning online backup with SOS Online Backup. With UltraSafe encryption, SOS Online Backup keeps small business owners' data secure.
Key Features:
Fast and secured with military-grade encryption
Share files
Protect files before they leave your device
Cost: FREE for SOS account holders
Download:
Small business owners often say they wish they had more time. With RescueTime, get an accurate picture of how you spend your time and become more productive. You may have more time than you think!
Key Features:
Accurate automatic time tracking of your mobile apps
Report your voice call time
Discover where your website time is spent
Cost: FREE, with premium options available
Download: Google Play
Stay in touch with contacts and associates through free messages, voice, or video calls with Skype. Small business owners can reduce costs and connect more with Skype.
Key Features:
Free messaging
Free voice and video calls
Low-cost calls to mobiles and landlines
Cost: FREE
Download:
Invoice2go is a mobile app for small business owners who want to send invoices, track expenses, and more from their phone or tablet. Save time and make more money with Invoice2go.
Key Features:
Invoice, estimate, bill, collect, and report quickly and easily
Choose from over 20 invoice template styles
Ideal for product and service businesses
Include PayPal buttons with invoices to get paid more quickly
Cost: FREE for Invoice2go customers
Download:
Small business owners can get more done with Any.do, "the world's best todo list app." Organize your day, manage your tasks, and handle your projects in one place, plus collaborate with others to increase productivity using Any.do.
Key Features:
Seamless cloud sync
Speech recognition
Customizable time and location reminders
Shared tasks and simple notes
Cost: FREE, with premium options available
Download:
Promote business loyalty and reward your most loyal customers with Perka, an app for small, local businesses. Modernize the paper punch card and impress your customers with Perka.
Key Features:
Designed to be fast
No scanning of codes or fussing with gadgets at the counter
Customers give their first name and Perka does the rest
Cost: FREE
Download:
A mobile productivity suite, Quip enables small business owners and employees to collaborate on any device. Put people back at the center of your business with Quip.
Key Features:
Combines chat, documents, task lists, and spreadsheets
Collaborate quickly and easily
Create and share from any device
Cost: FREE
Download:
An Apple Design Award-winning app, LinkedIn Pulse allows small business owners to customize their online reading experience. Explore professional content and share stories to social networks with LinkedIn Pulse.
Key Features:
Easily browse thousands of trusted sources, including major publications, LinkedIn influencers, and blogs
Customize feeds based on interests to get personalized content delivered daily
Directly import your Reader RSS feeds
Cost: FREE
Download:
Small business owners can greatly reduce the hassle of organizing travel plans with TripIt. Get the mobile app for access to the all-in-one travel itinerary and trip organizer.
Key Features:
Forward hotel, airline, car rental, and restaurant confirmation emails to TripIt to create an instant itinerary, or let Gmail or Google Apps do it automatically
Access itineraries anytime, on any device, and even offline
Get directions, maps, and weather for all your destinations
Sync trip plans with Apple Calendar, Outlook, or Google Calendar
Cost: FREE, with pro options available
Download:
Create a private IM network for your company and improve collaboration with HipChat. The mobile app allows for members of small businesses to participate in persistent chat rooms, real-time file sharing, and searchable chat history.
Key Features:
Built for business teams
App complements the desktop and web clients
Stay connected with employees no matter where you are
Cost: FREE for HipChat clients
Download:
View, edit, and create Microsoft Office files and view Adobe PDF files on your smartphone or tablet with Documents To Go. Small business owners will be more productive with saving and syncing to mobile devices.
Key Features:
View, edit, save, and sync with multiple cloud services that include iCloud, Google Drive, Dropbox, Box, and more
Save changes directly to your device, multiple cloud services, or to your computer
Send and receive supported email attachments using the built-in Mail app
Cost:
Documents To Go Free: FREE
Documents To Go Premium: $16.99
Download:
Small business owners can connect securely with anyone, anywhere, and at any time with WebEx. Conduct business better with web conferencing, online meetings, video conferencing, and more with WebEx.
Key Features:
High-quality, multipoint video
Video with camera switcher
Voice-activated video switching
Full-screen video
Cost: FREE to attend meetings; paid Host account is required for scheduling and hosting meetings
Download:
Small business owners can provide customer support with Desk.com. The mobile app keeps you on top of customer issues and helps you collaborate with your team and track and respond to cases.
Key Features:
Syncs to your Desk site
View all of your customer inquiries
Check in on your support queues
Reply and resolve customer requests
Search for cases
Swipe to resolve cases
Cost: FREE for Desk clients
Download:
Small business owners can pay more easily with Google Wallet. Rest assured that transactions are secure with 24/7 fraud monitoring and the Google Wallet Fraud Protection Guarantee.
Key Features:
Pay in stores or online to anyone with a Gmail address
Get instant notifications for every transaction, right on your phone
Speed through online checkout – buy from any site that offers the Buy with Google button
Cost: FREE
Download:
Organize your business life with Clear, a to-do and reminders app that helps small business owners and other users focus on what matters. The mobile app is as easy to use as pen and paper and makes you more productive the instant you start using it.
Key Features:
Simple gestures-based design so you can focus on your to-dos
Use separate lists to get even more organized
iCloud sync built-in to be more productive everywhere
Set reminders and never forget an important task
Cost: $4.99
Download: iTunes
Evolve Money
@EvolveMoney
Small business owners save time when they pay bills with Evolve Money. Better yet, they save money by paying bills for free with the Evolve Money app.
Key Features:
Free payments for over 11,000 service providers nationwide
Standard payments delivered within two days free of charge
Same-day payments, including weekends and holidays for only $1.50
Schedule payments over a month in advance
Cost: FREE
Download:
Small business owners get enough email to make them seem like huge enterprises. Get out of your inbox while allowing urgent emails to find you instantly, with AwayFind.
Key Features:
Connects directly to your email accounts and sends notifications when you receive messages you've specified as urgent
Set up in seconds
Get notified about emails related to upcoming meetings
Cost: FREE
Download: